What are the Benefits of Venetian Blinds?
"There are numerous ways to cover the windows in your home, from vertical blinds, to shutter, curtain, shades and blinds. One common technique is the 'horizontal window blind', which is commonly known as the Venetian blind."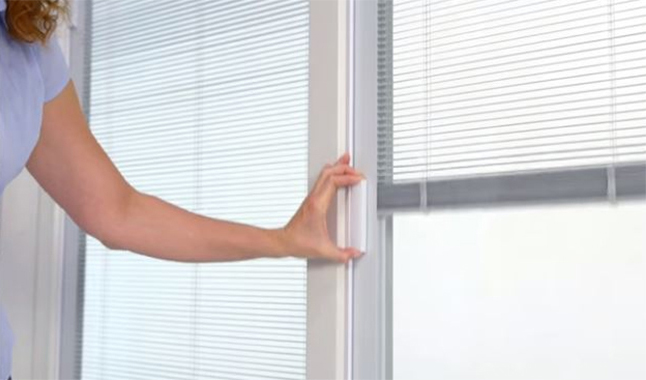 When you choose
the interior décor of your
recently
built home or when
adorning
your own house
, one thing
that must definitely be
determined
is what
to make use of
to cover the windows
if you want
privacy
and need
to keep
the sunlight
from home
.
You have to
choose between
curtains or new generation blinds.. When viewing
long term
benefits, venetian blind
is among the
best option
.
Normally, Venetian blinds are made of several materials which includes aluminum, wood, or some type of plastic. Aluminum Venetians produce a chic, sophisticated, contemporary style whilst providing great durability. Aluminum blinds are available in a wide range of colours and will complement the style of any room.
They give you more control.
There are several typical traits just like light and privacy control in which stayed exactly the same for all of the Venetians regardless of the materials used. Thanks to the adjustable slats, you can easily control the privacy and decide when to enlighten or darken our home. A balcony and a porch are magnificent places to spend warm summer evenings, but most individuals avoid them during the daytime. Summer days can be quite sultry at times, and sometimes very pleasant, so make use of Venetian blinds and regulate how much light by positioning the blinds slats in various angles, cooling down the space at the same time.
These types of blinds are easier to install.
It's simple to set up Venetian blinds as well as any handy person can get the job done. It is however essential to make sure your Venetian blinds are set up properly. If not, you might end up with blinds that become tangled and crooked. The first step would be to make sure that your measurements are perfect. Measure each window individually. You will be surprised at the number of windows which are supposed to be the same size, are not. You can mount Venetian blinds on the inside or the outside of your window frame. In the event the window is particularly small, mounting the blinds externally make the impression of a bigger window.
They are easier to clean.
Many owners find blinds to be low maintenance and simpler to clean. As opposed to fabric blinds, which have to be taken to the cleaners so as to keep them looking their best, venetian blinds could be cleaned using a damp cloth or by way of a feather duster. It is just that easy. A vacuum cleaner can also be used every six weeks to ensure that blinds are kept clean and dust free.
When you wish to provide a real face lift for your residence you will find there's particular role played by the blinds to assist augment the décor of the rooms. Pick one that meets your requirements and budget for you home.