"In the early years with your baby, developing trust is important. Your baby will feel secure when they learn they can trust you and other main carers to meet their needs. This sense of safety and security gives your child confidence to explore the world."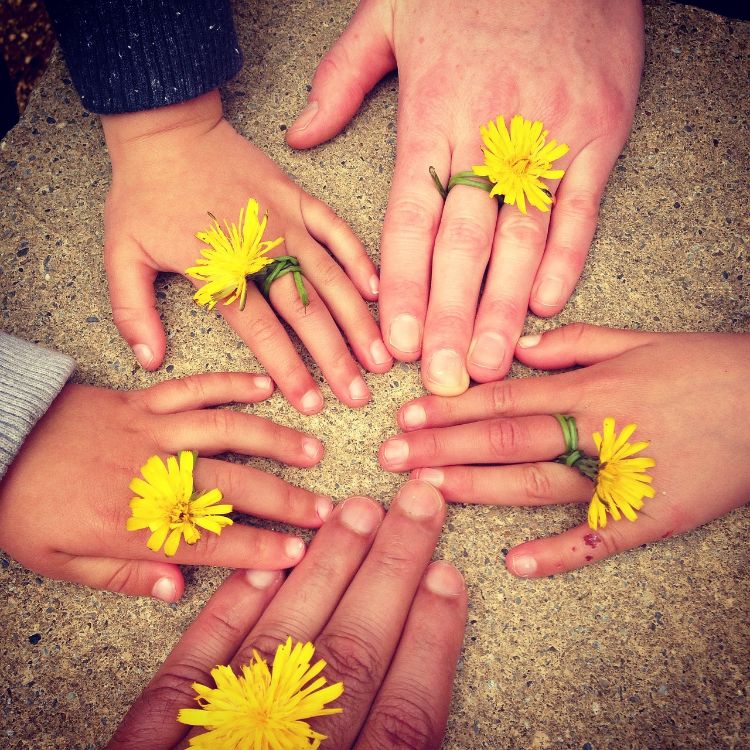 What do you think of when you hear the word "family?" You may consider your parents, siblings, grandparents, aunts and uncles. Some of you might mention cousins, yet others would say a close friend or neighbor. The definition of family is individual, and each is important.
No matter who you include, we all share one thing. Family includes people we love and those who love us; those we are connected to through a shared history and experience. When we include people in our definition who are not related to us, they are sometimes referred to as an intentional family. Michigan State University Extension suggests taking a moment to think about who you include in your family, as each of these people play an important role in your life and the lives of your children…
Read more: https://www.canr.msu.edu/news/what_makes_a_family_strong
Children are just as resilient as they are emotionally delicate.  You need to deal with them right and address any signs of  serious behavior situations. 
My 3-year-old daughter, Ada, and I were walking down the sidewalk chatting when I saw a neighbor sitting on his stoop up ahead. I could feel Ada tense in anticipation of what was coming next. "Hello, there!" he yelled as we approached. Ada—so chatty a moment before—scurried behind my legs and fell silent. As her quietness persisted, the man's smile turned to a frown. I was torn between wanting to protect her need to disengage and assuring our neighbor that Ada wasn't rude or afraid of him. More than that, I worried that encounters like these would shatter her confidence.
We often assume kids who are quiet or introverted—as opposed to shy, a word some experts use to describe those who have true social anxiety—are unsure of themselves. "Neurologically, they're just wired differently than louder children and react more positively to less stimulating environments," says Susan Cain, author of Quiet Power: The Secret Strengths of Introverts. But even in challenging settings, your quiet child can practice her social skills and learn to navigate our loud world more easily. These expert tips will help her break out.
Change Your Language
Quiet children may receive unwitting messages—even from their parents—that there's something wrong with their reserved behavior. "By saying, 'Sorry, he's shy,' to another adult who's trying unsuccessfully to engage him, you imply to your child that we see his quietness as a negative thing," says Erica Reischer, Ph.D., author of What Great Parents Do: 75 Simple Strategies for Raising Kids Who Thrive. She suggests saying something like, "He's feeling quiet right now." This acknowledges how your child feels in the moment and that he may not always feel that way. In fact, he might be back to his talkative self once he's home. By creating an environment of acceptance within your own family, you'll give your child the freedom to hold on to who he truly is.
Open a Dialogue
Check in with your child after situations that have made her go silent, like Ada's moment with our neighbor. "Ask, 'What happened when that man said hello to us? Did it make you feel uncomfortable?'" suggests Heidi Kiebler-Brogan, a licensed professional counselor. These kinds of conversations can help both of you better understand her behavior. Then, you can offer some tools to help her the next time. If she balks at the idea of saying "Hi," for example, you can suggest that she wave or even just smile. This will also help her make the inevitable transition to all of the interactions that lie ahead in school and other activities.
Practice Socializing
Any of us can feel overwhelmed in a loud or an unfamiliar environment, says Cain. But while adults can usually muster the poise to muddle through it, little kids are still honing those skills. "My number-one strategy is for kids to practice, practice, practice," says Maria Zimmitti, Ph.D., president of Georgetown Psychology Associates, in Washington, D.C. She says that gently introducing a quiet child to social situations will allow him to work gradually toward …
Read more: http://www.parents.com/parenting/better-parenting/advice/how-to-encourage-your-quiet-child/
"It is indeed not a common sight to see but every family has different backgrounds and decisions.  I know that this this is a tough path to take for dads when the majority consider focusing on their professional careers and moms should stay at home. "
Although most of us can laugh at it as a completely archaic and close-minded view of marriage, the "Leave It To Beaver" stereotype of a pearl-wearing, vacuuming wife and a bread-winning husband, in many ways, still stands as an ideal of a marriage — with the convenience of neat and tidy roles that let us know if we are doing a good job as a wife or providing as a husband.
But what happens in a marriage when you completely flip standards and stereotypes on their heads and instead of the bacon-earning, suit-wearing, cigar-smoking breadwinner husband you have the bacon-cooking, pajama-wearing, kid-wrangling stay-at-home dad?
Ron is a stay-at-home father and husband, and proudly calls himself a "domestic engineer." And like many stay-at-home parents, he is re-writing the history books for what it means to be a committed partner in a marriage. He and his fellow house husbands shed some light on what it's like to be the man in charge — of the house, that is.
 1. Money is a factor.
Many of us assume that in most marriages, the mother is the default partner who not only wants to stay home and raise kids, but is also the one who will take the least financial hit — in other words, women usually still make less money than men. But with all of the couples I interviewed, money was most definitely a factor — because the wives made significantly more money than their husbands.
"My wife Carol really loves her job as a lawyer, is very motivated, and [the work] pays well," says Mark Tyler, a stay-at-home father of two (whom you may remember as the stay-at-home dad who took his wife's last name in marriage). "My job at a bank didn't pay as well, offered less opportunities for promotion, and I didn't like it."
For Laura, a chemist, and her husband, Ron, a former construction worker, the decision was somewhat mutual. "We had talked about it before we got married and knew that if it was financially possible, we wanted one person to stay home when we had children (both of us came from families where both parents worked)," explains Laura. "I wanted a career and we knew that I would be able to make more money than he could, and he liked the idea of taking care of the kids."
 2. Some moms really do prefer to work.
While we generally assume that mothers will want to be home more than work if given the financial choice and dads will be fine with waving good-bye and heading out of the house, that's not always true.
In Ron's case, he maintains that if he could do it all over again, he would still choose being a stay-at-home dad. "I have asked myself the same question," confesses Laura. "And my answer is also that I would have chosen to work. Overall, I love working and having a career. I also don't feel like I missed out on any of my children's' activities as they were growing up."
And on the flip side, some dads really do want to be home with their children. When Mark Tyler dropped his hours to part-time after becoming a dad, he found that he still wasn't satisfied. "What I found was that I was really not paying …
Read more: http://www.babble.com/relationships/stay-at-home-dads-speak-8-things-they-want-you-to-know/