"In the early years with your baby, developing trust is important. Your baby will feel secure when they learn they can trust you and other main carers to meet their needs. This sense of safety and security gives your child confidence to explore the world."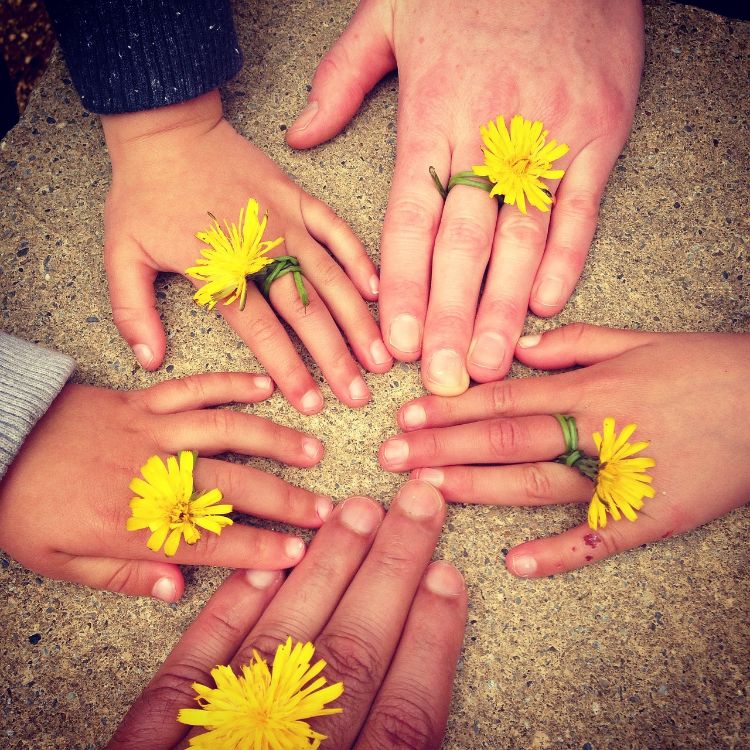 What do you think of when you hear the word "family?" You may consider your parents, siblings, grandparents, aunts and uncles. Some of you might mention cousins, yet others would say a close friend or neighbor. The definition of family is individual, and each is important.
No matter who you include, we all share one thing. Family includes people we love and those who love us; those we are connected to through a shared history and experience. When we include people in our definition who are not related to us, they are sometimes referred to as an intentional family. Michigan State University Extension suggests taking a moment to think about who you include in your family, as each of these people play an important role in your life and the lives of your children…
Read more: https://www.canr.msu.edu/news/what_makes_a_family_strong
"Nowadays, given that the crime rate is escalating significantly, every family would like to buy a good home security system to ensure the security of the family. One essential aspect of it is the security gate. It enables you to control the in and out of individuals and keep an eye on suspicious entries and various other activities. There are already variety of designs and specs that you may choose from. Use these practical advices to help you in making the right choice."
Define your own requirements clearly.
Security gates are usually installed to avoid any unlawful entry. However, they can do a lot more for you. You only need to determine what you really like to accomplish. If you would like them to preserve wild animals away from your property, as an illustration, you should choose a model with solid panels ideally made out of metal. If you would like the gates to obstruct the noises produced by street traffic, you can consider wooden models that offer great noise insulation.
Take into account the constant maintenance and repairs.
The wooden gates require most upkeep while the aluminum ones need the least maintenance. The steel models fall in between. In the same manner, the types with a lot more complex features will be more difficult to clean. If you want a high-maintenance type, you should consider finding a professional supplier for doing the job.
Choose safe and effective automation.
An automatic gate system will allow only the key holders to unlock the gate. This can lead to a decreased probability of home invasion. The gate is the initial layer of security of a home. Except for security reasons, your children and pets can be held away from the roads, avoiding dangerous accidents by having an automated gate system. And most importantly, it is hassle-free. Gates could be opened and closed in a few seconds with just a click.
Choose the most suitable access control system for you.
The standard pieces include a good remote control and a typical lock. However, you can certainly gain from installing voice intercom at the least. If you require a higher level of safety, you need to obtain a voice and video intercom. You can benefit from installing additional security cameras too. You can also set up a digital keypad that may allow the access to the premises only after entering a code.
Finally, you should work with experienced pros who possess in depth expertise in the design and set up of automatic gates to make sure you will get the very best result in terms of protection, safety, effectiveness and durability.
Most people are enthusiastic about the holiday season because they can spend time with their loved ones and friends and they get to take pleasure in the giving by exchanging presents. If several awaits for this season for the fun things, some awaits for this to steal. It's correct that during holiday season, we wish to display our amazing lights therefore we would shut off other home lighting to concentrate the interest to the lights. For this reason, a home is dimmer thus inviting more intruders. Furthermore, all of the presents that are purchased at this time of the year are simply appealing to burglars.
These days, social networks are contributing to the increased rate of home break ins. Through the posts in these sites, thieves will search for those people who will not be home for a a while. People broadcast that they are heading out for a vacation to all of their friends, yet at times people who are not friends are looking in on their activities, just waiting for the opportunity to strike.
Moreover, aside from the status post about vacation, the devices and any other valuable things posted may also be at stake. When things like this are shown on the internet, criminals can have a preview what to get in your home. It won't be very hard for them to check on these items on places where it's usually stored. Therefore, it is vital that you refrain from posting items which will entice individuals in doing criminal acts.
Yet another way individuals become victims over the holidays is by giving away their money to fake charitable groups. Greedy people benefit from the giving nature of the holidays by coming up with sympathetic-sounding institutions which tug at the heartstrings of generous people. Sadly, it can be difficult for you to know the genuine organizations as soon as they knock on your door because they also brings out papers which will make things look genuine so it's suggested that you just visit the agency or charity where you desire to donate.
Aside from the recommendations above, here are some other tips that you could consider:
a)    Refrain from showing presents or any important devices near windows.
b)    Throw away properly your gift wrappers or boxes to ensure that burglars will not have any idea on your new stuff
c)     Set up a home security system. Home security is the good investment because it can help you avoid or catch criminals.
d)    Make your property look occupied all the time, particularly if you will be out for several days or longer.
e)    Only give money to charitable organizations that have good reputations. Do your study before giving.
Holiday season is definitely the most awaited time of the year. Never let any person ruin this special season and so be on guard and alert. Make the security and safety a priority in the house.