Christmas Vacations are the days everybody waits for to celebrate with one's loved ones. Herein we let you know the different ways to enjoy the Christmas vacations.
It's important that every family creates holiday traditions they take great pride in, but it's equally important to learn about the rich customs and celebrations that take place in different cultures.
Teach your kids about these amazing traditions from around the world. You'll be surprised at how much it enriches your family's own celebration.
Hanukkah in Israel
Jewish people all over the world observe Hanukkah, but perhaps there is not a more brilliant celebration than in Israel. The eight-day holiday, which lands on different dates in December every year, marks the successful Jewish rebellion over the Greeks. The focal point of celebration is the menorah, a branched candelabrum, and most homes have many. Each night, one candle is lit and gifts are often given to children, games are played and food is enjoyed. Children in Israel even get a week off from school.
New Year's Eve in Ecuador
In this South American country, a family dresses up a straw man representing the old year. Family members make a will for the straw man that lists all of their faults. At midnight, they burn the straw manin hopes their own faults disappear too.
Kwanzaa in the U.S.
Kwanzaa is a weeklong celebration honoring African-American culture. It was first celebrated in 1966 and is one of the fastest growing holidays. A Kwanzaa celebration often includes singing, drumming and a selection of readings such as the African pledge or parts of African history.
Omisoka in Japan
In Japan, Omisoka, or New Year's Eve, is the second most important holiday of the year, following New Year's Day, the start of a new beginning. Japanese families gather for a late dinner around 11 p.m., and at midnight, many make visits to a shrine or temple. In many homes, there is a cast bell that is struck 108 times, symbolizing desires believed to cause human suffering.
See more: http://www.sheknows.com/parenting/articles/848521/10-holiday-traditions-from-across-the-world
When you have a large family, drying the wet laundry turns into a nightmare without having a tumble dryer. We simply cannot always hang our clothes outside because of lack of proper drying area or a garden at home or because of particular weather conditions. That's where tumble dryers become a must.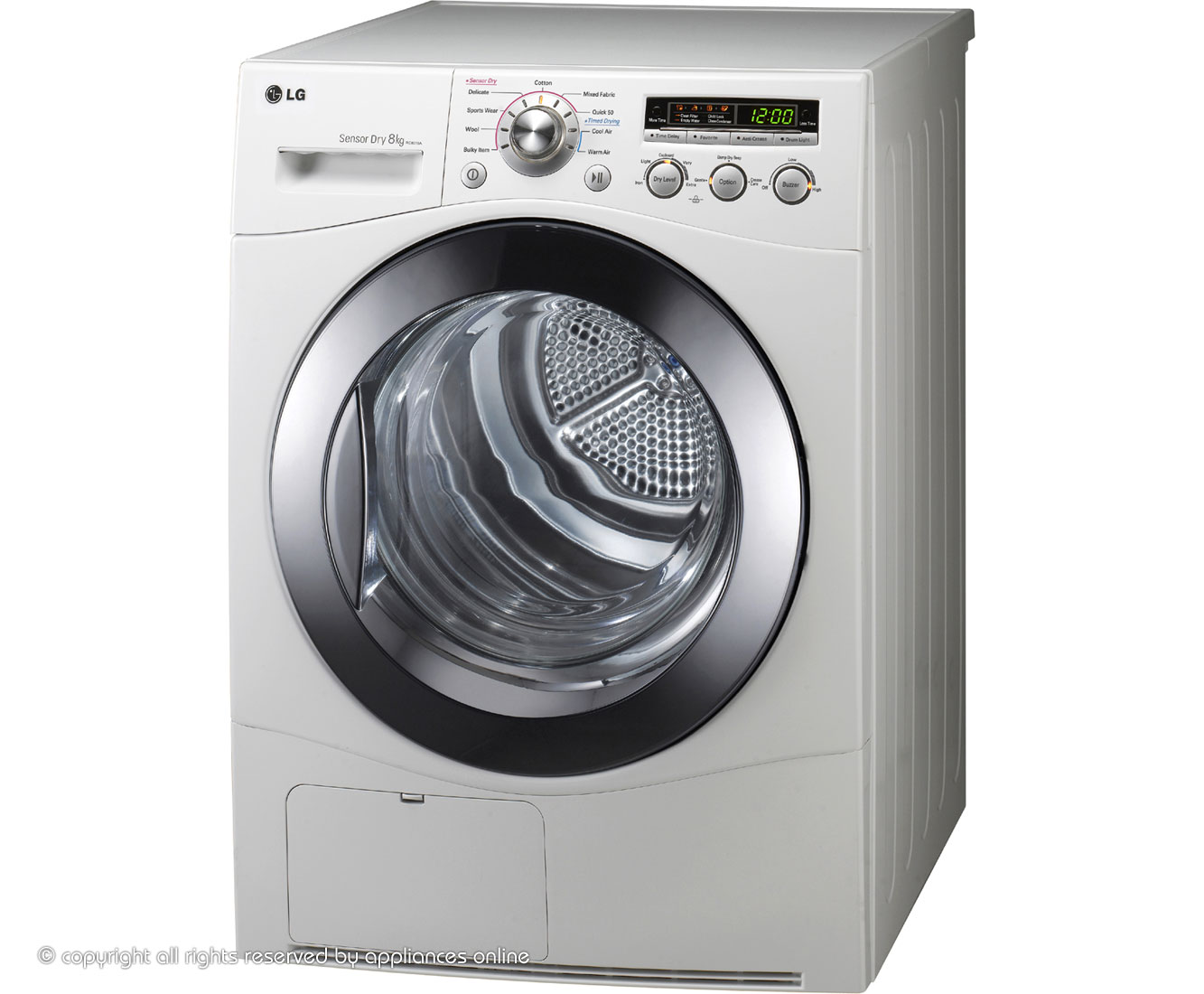 Technological breakthroughs over the past few years have led to the production of more sophisticated ones, which tend to be more efficient and also at the same time it also utilizes relatively lesser energy.
Tumble dryers today can be found in many different shapes, color and sizes. They could be picked in accordance with one's needs i.e. should your family is a big one, then you may need a bigger dryer so as to cater to more clothes and therefore saves time. They variety are also there to match the theme of the property. Though, there are numerous types available, it could broadly be classified in 3 types i.e. the vented type, gas run type and the condenser type.
In condenser models, because they don't need a hose out from the back side of the machine they can be fixed anywhere inside the house and hence is the best suited one for small homes. Moisture from the wet clothes is gathered in a self-sealed tray or bottle during the drying procedure and this can be emptied after each cycle.
Vented Dryers requires an air vent and therefore need a place near an outside wall with a hole to allow the machine's hose out which will pass the warm moist air created throughout the drying process.
The standard type of tumble dryers, also called as the entry-level dryers, spin the drum that contains the wet clothes, in one direction only. This leads to tangling of clothes and also may cause creases on them, thus making it challenging to iron. The better models, however, cause less tangling of garments and also the crease is less, since they use the reverse action dryer, where the drum spins in both the directions simultaneously. This way the clothes untangle themselves easily, due to the two way spin.
To save energy, many of these dryers are measured with sensors that could indicate when the clothes are completely dry. For that reason, it may avoid needless waste of energy. For woolen clothes, there is also an option called crease guard. This will let the woolen clothes to dry faster without the creasing.
Few models don't have sensors and have Timer Models wherein the consumer has to set the timing as in washing machines of how much time to dry the filled in clothes. While making use of this model of dryers one has to carefully set the timings of drying because over drying will leave the clothes rough and stiff that'll be hard for ironing.
Though some combinations can maintain the performance of the dryer, they are relatively more expensive. Therefore, careful choices have to be made accordingly.
All too many robberies arise for the reason that the burglars benefit from the home owners' absence of attention to security details and their inability to stick with a number of common sense home security habits. A home security and safety checklist is used as a precaution method to safeguard your house from burglaries and other unfavorable home invasions. Following these steps may ensure proper protection against criminals from potentially entering your home.
Remember the deadbolt. As far as keeping your home safe, that is one of the most crucial tools. Devote in one that goes all the way into the door frame, and don't forget to use it each and every time you leave the house. Otherwise, what is the point of having it put in?
Are your door frames reinforced? This may not sound like a huge problem, however you might think twice if somebody ever kicks your door in. A reinforced frame is every bit as important as the right form of lock combination.
Consider your landscaping. A lot of people have the idea that more trees and bushes are a great thing but actually it's an easy way of entry offering concealment – fenced-in or hedged back yards, rear or side doors/windows entirely or somewhat shielded from view by fences, screened patios, shrubs, sheds, basement window wells. Keep any large shrubs well pruned to improve visibility around your property and remove any possible concealing places for possible thieves
Locks needs to be used by all external doors, including tool sheds. Garages should be locked too. Your tools could be used to break and enter, allowing thieves to travel light and avoid being caught if a police investigation is done.
Install sufficient outdoor lighting around your house, particularly near exterior doors. Motion lights, for example, only come on when somebody gets within a specified distance of your property. In this way, you'll be able to discourage burglars without having to leave your light on at all times.
Use glass-break sensors on your windows. Glass doesn't always break noisily, and also the resulting alarm can almost certainly scare off a would-be assailant.
Whenever installing doors and windows, make certain that hinges are placed inside the house. A criminal can easily unhinge these items and gain access to your house and personal belongings. Also, they must be built with auxiliary locks or wood dowel in the bottom track to prevent prying and anti-shims in the top track to prevent lifting.
Ensure that your possessions cataloged and inventoried. If something is removed from your home, you may report it much better to the police or your insurance company. Do not neglect any nook of your home security. Check thoroughly. If you feel a thing might be a weakness, assume it is, and if you have the chance, have an expert double-check for you.
A prolonged sleep disorder can have a profound impact on a child's development. Studies have shown that kids who are sleep deprived don't perform well in school, exhibit behavioral problems and are more susceptible to illnesses.
And you thought the bedtime issues were over! Truth is, older kids have their own set of problems getting enough shut-eye.
The blare of the burglar alarm catapulted Kathleen Manzo out of bed. Her heart beating wildly, Manzo feared for the safety of her two kids. But her husband sensed a less menacing possibility, and, sure enough, when they peered outside their Silver Spring, MD, home, there was son John, then 7, in his pajamas, standing barefoot on the lawn, sound asleep. It wasn't the first time John, now 10 years old, had wandered in slumber, although he'd never left the house before. His parents turned him around and tucked him back into bed, and, come morning, John didn't remember a thing. "We always set the alarm now—not to prevent strangers from getting in but to alert us when our son sleepwalks out," Manzo says.
Parents often think kids' sleep problems are over once their babies slumber through the night, but at least a quarter of school-age children have nighttime troubles, says Gregory Stores, M.D., emeritus professor of developmental neuropsychiatry at Britain's University of Oxford. It's more than an issue of parent sanity—when kids don't get the recommended nine or more hours (depending on their age) of shut-eye, they're not only tired, they can be cranky, wired, and aggressive. Worn-out kids also have a tougher time remembering facts, focusing, and solving problems. In fact, the ADHD-type behavior some kids exhibit may stem from chronic sleep deprivation, Dr. Stores says. Adequate slumber is also key if you want your basketball fiend to have the stature of LeBron James: Growth hormone is secreted mostly at night.
Apnea and Snoring
Kids with apnea briefly stop breathing several times nightly; each subtle mini-awakening keeps them from getting essential deep sleep. "They often have learning and behavior problems, and they're at increased risk for higher blood pressure," says Judith Owens, M.D., author of Take Charge of Your Child's Sleep. A recent study of healthy elementary school kids found a quarter had mild apnea (often caused by chronic sinus infections); 1 percent suffered severely. Obesity, the usual trigger in adults, sometimes plays a role, but the likeliest cause is oversize tonsils or adenoids.
Spot it
Kids with apnea usually breathe noisily or snore. Your sleeping child's chest may also move vigorously or his head tip back in a groggy attempt to get more air.
Snooze saver
The only way to confirm apnea is to visit a sleep lab. It's treated by removing tonsils and adenoids or by helping your child shed excess pounds. Sinus medication may help, as might sleeping with the head propped up.
Anxiety
They don't obsess about job loss or a withering 401(k), but school-age kids have their own anxieties, such as being unpopular, flunking an exam, even disappointing you. Scary real-life possibilities (burglars, fires) also …
Read more: http://www.parenting.com/article/big-kid-sleep-problems
Discipline is a hard thing to comment on, as it varies from person to person. 
June Arbelo, a second-grade teacher at Central School, comforts a student who wants to go home during the first day of school. Tristan Spinski/GRAIN
Leigh Robinson was out for a lunchtime walk one brisk day during the spring of 2013 when a call came from the principal at her school. Will, a third-grader with a history of acting up in class, was flipping out on the playground. He'd taken off his belt and was flailing it around and grunting. The recess staff was worried he might hurt someone. Robinson, who was Will's educational aide, raced back to the schoolyard.
Will was "that kid." Every school has a few of them: that kid who's always getting into trouble, if not causing it. That kid who can't stay in his seat and has angry outbursts and can make a teacher's life hell. That kid the other kids blame for a recess tussle. Will knew he was that kid too. Ever since first grade, he'd been coming to school anxious, defensive, and braced for the next confrontation with a classmate or teacher.
The expression "school-to-prison pipeline" was coined to describe how America's public schools fail kids like Will. A first-grader whose unruly behavior goes uncorrected can become the fifth-grader with multiple suspensions, the eighth-grader who self-medicates, the high school dropout, and the 17-year-old convict. Yet even though today's teachers are trained to be sensitive to "social-emotional development" and schools are committed to mainstreaming children with cognitive or developmental issues into regular classrooms, those advances in psychology often go out the window once a difficult kid starts acting out. Teachers and administrators still rely overwhelmingly on outdated systems of reward and punishment, using everything from red-yellow-green cards, behavior charts, and prizes to suspensions and expulsions.
How we deal with the most challenging kids remains rooted in B.F. Skinner's mid-20th-century philosophy that human behavior is determined by consequences and bad behavior must be punished. (Pavlov figured it out first, with dogs.) During the 2011-12 school year, the US Department of Education counted 130,000 expulsions and roughly 7 million suspensions among 49 million K-12 students—one for every seven kids. The most recent estimates suggest there are also a quarter-million instances of corporal punishment in US schools every year.
But consequences have consequences. Contemporary psychological studies suggest that, far from resolving children's behavior problems, these standard disciplinary methods often exacerbate them. They sacrifice long-term goals (student behavior improving for good) for short-term gain—momentary peace in the classroom.
Read more: http://www.motherjones.com/politics/2015/05/schools-behavior-discipline-collaborative-proactive-solutions-ross-greene
If you own a company or maybe just a homeowner, there are a few things that you'll be most concerned with – foremost of which is security. Your property or premises needs to be constantly secured from vandals or perhaps thieves. There are many way of security that you can make use of. A real guard, security cameras, trip alarms and more but one of the most effective of staying safe is with a security roller shutters.
Roller shutters can easily be set up and you can select from the manual or the electronic version. With the electronic version you've got better control over the system and can even manage it remotely. Here are a few tips that may help you choose a shutter system that is certainly best suited to your premises.
You should determine what sort of material to choose. Generally, aluminum is suggested. This is because it gives you security while allow light to get into your house. However if you want full relief, then you can think of using solid steel instead. You'll want to seek out quality products at prices that you're confident with. Particularly thinking about the current monetary situation the country is in. You need to ensure that you get the very best for your money. Negotiate with your service provider and search for a great deal.
A service provider must provide alternative services meaning that they should have a range of security roller shutters for you to check out. Once you've made your choice they should be competent to install it for you and lastly they should have a service station as well that will enable for your shutters to be in top condition round the clock.
Many people believe that security shutters should be put only on front doors. This is a wrong thought. They can be easily modeled for windows as well as peep versions spaces like the attic etc. Security roller shutters is money well spent towards a safer premise, it is therefore important that you financially strike a balance between what you see and just what you actually need. Use a fixed budget in your mind after which work from there.
As with all purchase, you must do your research when purchasing roller shutters, to be sure the ones you choose satisfy all of your requirements. Some requirements will be more crucial than others. A frequently overlooked advantage of installing window roller shutters in your home is the lowering of noise externally they provide, while probably the most popular reasons is the increased security they provide your house. You'd want a security shutters that won't just keep all intruders out but also keep the safety of the property as well.
http://www.brides.com/blogs/aisle-say/2014/09/pre-wedding-nerves-causes.html
 Internet addiction is a worldwide problem and growing every day. With the growth of the internet and internet access, this addiction is "viral" in its own right. Many internet addicts are teenagers or young adults
Nowadays, teens spend a lot of time browsing the internet, which was once a means of entertainment and communication is morphing into an addiction now. Internet addiction is an unruly desire to stay online for the maximum time possible. This can be put side by side with other addictions like gambling and drugs. Internet addiction is not just a parenting issue as thought by many people. In fact, Internet addiction was being seriously considered for addition in the 5th edition of the Diagnostic and Statistical Manual of Mental Disorders (DSM-V)!
Experts have also concluded that people addicted to the internet are just seeking attention and want to fill up the missing human connection in the real world. While severe internet addiction requires professional help, you can start by some self-help ways i.e. parental control apps. Parents who think that their child is merely doing what all teenagers do these days, should know that internet addiction is extremely common in teens. According to this infographic by Lihona Academy, 62% teens 'need' internet to function on a daily basis.
http://www.parentherald.com/articles/65990/20160909/inteernet-addiction-in-teens-reduce-device-usage-with-parental-control-app.htm
 All detox diets are a little bit different. Some restrict food down to almost nothing while others allow for mostly veggies, beans, fruit, and rice. There are a few things that you should expect when beginning a detox diet, so that you can receive the full detox diets benefits.
We hear so much about cleansing and may wonder just how beneficial it can be. A proper cleansing or good habits for naturally detoxifying the body can really help you to achieve amazing health benefits. The notion of a simple detox program should be integrated into a healthy lifestyle to give you the best results.
Just as you focus on the foods that you eat and proper exercise, there are many other elements to living your best and healthiest lifestyle. Not only do these things factor into detoxifying your body, but there are other simple and highly effective ways to do so as well. We take a look at the 28 simplest, most natural, and undoubtedly most effective ways of getting the bad toxins out and welcoming in the elements that your body needs.
1. Replace a meal each day with a detoxifying smoothie:
Though you never want to go to extreme measures where your diet is concerned, there are some ideas that can work wonders. When it comes to naturally cleansing the body a great measure can be to replace one meal a day with a detoxifying smoothie. This isn't extreme and won't cause any harm, but it can be exceptional for getting rid of the substances that your body doesn't need.
It's important not to jump on the bandwagon for the more extreme measures and to opt for a smoothie that uses natural ingredients at the core. Rather than turning to a premade concoction or chemically enhanced smoothie, just turn to natural foods that will get you cleansed properly. This can not only help with weight loss, but also with keeping the digestive system working the way that it should.
Turning to a smoothie for one of your meals is a great way to jumpstart your metabolism and to kick your digestive system into overdrive. You will notice that natural energy that you feel and you will also enjoy that some of the symptoms that you suffer with daily are gone with this natural boost.
A good recipe follows that incorporates natural and healthy ingredients that will promote digestion, introduce fiber, and help you to perform a cleanse in a regular and natural way.
Green Smoothie
• 1 cup kale or collard greens firmly packed, stems removed, coarsely chopped (4 ounces)
• 1 Granny Smith apple, coarsely chopped
• 1 ripe banana.
• 1/2 cup loosely packed fresh flat-leaf parsley leaves
Combine kale, apple, banana, parsley, and 2 1/4 cups water in a blender; blend until smooth.
If the mixture is too thick, add a little more water.
All of us have been inconvenienced at one time or another by the common cold.The average Infant has eight to ten colds before his or her second birthday. And you, as a parent, will suffer the worries, fears, and feelings of helplessness that arise whenever your little angel isn't feeling well.
Little noses get a lot of colds. Babies can catch eight or more during their first year alone. Though these sniffles and sneezes in babies are rarely serious, they're tough on parents, too — and one of the biggest reasons for pediatrician visits. When you know how to help your child feel better and when to call the doctor, you can feel more confident until the cold is over.
Causes
Babies get so many colds because their immune system isn't yet ready to fight off the 100 or so viruses that cause these infections. The cold virus spreads through the air when someone who's sick coughs or sneezes. It also lands on surfaces such as toys and tables. When babies touch these surfaces and then put their hands in their mouths — which they do a lot — they give the cold virus an easy entry route.
Babies often pick up colds at day care. Or they can catch it from older brothers and sisters who bring the virus home from school — or from grown-ups who shook hands with someone who should have stayed home from work.
Symptoms
Babies start to show signs of a cold about 1 to 3 days after they're infected. Symptoms in young children can include:
Stuffy nose
Runny nose, which should be clear at first but may turn yellow or green
Sneezing
Cough
Fussiness
Fatigue
Reduced appetite
Trouble sleeping
Fever
Vomiting, diarrhea
Your child should start to feel better in about 7 to 10 days.
Treatment
Colds don't need to be treated. They usually go away on their own after a few days. Antibiotics won't work because they kill bacteria, and in this case, viruses are to blame.
You'll naturally want to calm your baby's symptoms. But don't give over-the-counter cough and cold medicines to infants and toddlers.
Read more: http://www.webmd.com/children/help-sick-child-16/identify-child-cold-symptoms