"Many of us own and love cats, but can still be irritated when neighboring felines come into our garden to defecate and hunt birds. What's more, because cats are carnivores, their feces can contain parasites or pathogens not present in other types of manure, such as horse and cow. As such there can be risks associated with cats defecating in your vegetable patch. There are various ways to discourage cats from visiting your garden and veg plot. "
So the neighbourhood kitty keeps digging in your garden. Should you worry?
Probably — a little. Cats are carnivores and their feces can contain parasites or pathogens not present in herbivore manure.
Luckily, there are several eco friendly solutions that will help to keep cats out of your much loved vegetable beds and away from your growing food.
Cats prefer to walk on soft soil and will avoid prickly surfaces. Make your garden beds into a less inviting litter box with the following prickly solutions:
Cover the garden in twigs, placed a couple of inches apart throughout the bed.
Push pine cones or other prickly yard trimmings down into the soil around your plants.
Lay chicken wire over the beds. Alternatively, upcycle the mesh produce bags from onions or potatoes by spreading them on the garden and anchoring them with twigs. Increase the hole size around your budding plants if necessary.
Read more: https://davidsuzuki.org/queen-of-green/keep-cats-garden/
"Kids don't often hear much positive feedback from adults, and creating and tending a garden also empowers kids because they hear that they have "done a good job" from other adults. Being responsible for tending a garden also fosters their sense of "nurturing" and helps them learn to care for other living things."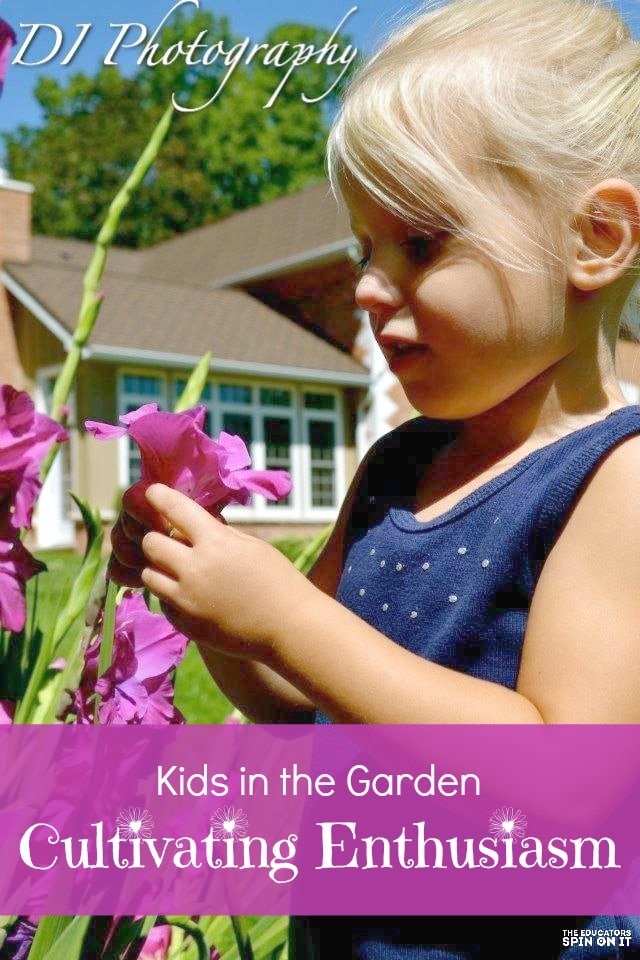 Gardening with kids is messy, educational, and FUN!  As part of our Kids in the Garden; Learning and Growing series, we have expert gardener, Matthew Hiemstra, joining in to share ways to help keep kids excited about gardening for the entire season.  Matthew is also the creator of #gardenconnect, a global gardening project he founded to connect gardeners with a common purpose.  I am excited to participate in his project this year and HOPING some of my plants turn out OK.  There is a lot of pressure when you know others will be watching what you grow!..

Read more: https://theeducatorsspinonit.com/getting-kids-excited-about-gardening/
"A lot of people mistake Bermuda grass for a weed. Some consider it pests in which destroy plants. The fact is, Bermuda grass is beatifying, utilized often in golf course, baseball and football fields, in parks along with other recreational places. They're really appropriate in these said places as they easily grow and require minimal care."
https://www.kemkolawnservice.com/
One plant in which belongs to the Cynodon family is Bermuda grass. This is a very superior kind of grass, and incredibly well-known to a lot of home owners. It is drought resistant in comparison to other grasses. It can stand the full heat of the sun. It grows in any sort of soil. It doesn't require much maintenance. The fact is, Bermuda grass is beatifying, used often in golf course, baseball and football fields, in parks along with other recreational places. These are very appropriate in these said places as they easily grow and need minimal care.
Understanding Bermuda grass
This is an evergreen perennial grass that will grow up to more than one foot and is described as short and spiky leaf blades. This grass is endemic to north and east Africa, Asia, Australia, and southern Europe. While these grasses tend to be more popular as cover for lawns and putting greens, a number of species in the genus are also used as pasture or forage grasses
When it comes to fertilizing for grass maintenance, the suggested schedule is every 30 to 45 days. Applying a mixture of slow and fast release fertilizers will make sure that the grass is fertilized for a long time and also at the correct amounts. For optimal results, one pound of nitrogen for every 1,000 feet (304.8 m) is usually recommended. Fundamentally, these are all you have to for your Bermuda grass to have the right grass maintenance treatment.
As well as making use of fertilizer, watering the lawn is also an additional essential section of lawn care, however this is quite an easy thing to do. What you ought to aim to do is to give the grass a soaking of water which has about an inch in depth and you ought to try to do this every 4 to 7 days to ensure that it has got the right amount of watering. Using this method correctly, you will have really beautiful Bermuda grass lawn that you can be proud of.
Mowing is something which is one of the biggest steps in lawn care and you ought to do this regularly. However, this could be a bit time-consuming, so should you don't have the time or the patience, you may want to hire the services of a professional lawn care contractor to get it done for you.
If you are planning to mow the Bermuda grass yourself, you will have to do it correctly. Therefore you should ensure your lawnmower has very sharp blades to be able to help with this task. It's also advisable to replace the blades through the different seasons to ensure that you get the best possible cut. Furthermore you must make sure that you do not cut the grass too thinly, since this may cause damage to the grass permanently or it could at least ruin the look.
Make sure to have a regular schedule in your maintenance regimen. This will make sure your grass is kept green and healthy always.
"Watering the lawn is normally by choice not necessity. Grass unlike most other plants goes into a state of dormancy when moisture reaches critical levels. It will resume growth once water becomes available again. Knowing how to water a lawn the right way is critical to the overall health of your lawn. The frequency and amount of water you apply to grass vary, depending on soil, time of year, weather conditions, type of grass, and so on. "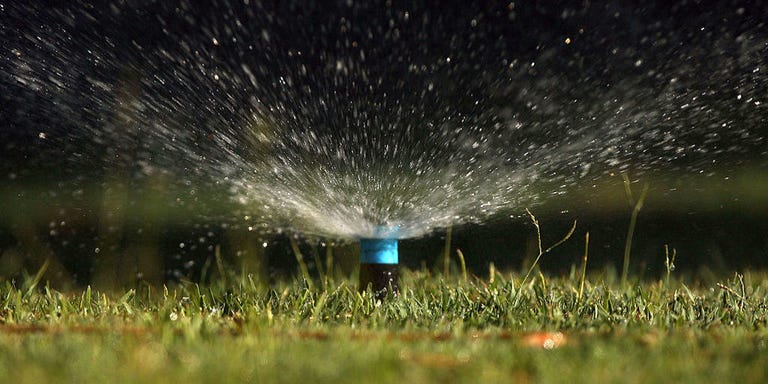 To get a proven, easy-to-follow strategy for giving your lawn the right amount of water, we talked to lawn care expert Matt Maurer, owner of PureLawn Lawn Services, with branches in Cincinnati and Dayton, Ohio. Follow these eight tips for healthy grass with a deep, strong root system.
"You may not be blessed with a huge outdoor space but that's not to say you can't be creative with what you do have. Small gardens have a lot more potential than you realize. Whether dealing with a long narrow space behind a vintage home, a cramped backyard that lacks privacy, or a shabby garden at the rear of a brownstone the possibilities are endless. Look no further, we have all the small garden ideas you need."
Good design is essential for small space gardens. If you have limited room to grow as many of us do in urban areas, maximising the area you can garden in and wise plant selectionare top priorities. These space saving solutions may be just what you need.
There are many scenarios where garden space is minimal including rental properties; apartments and units with balconies; villas and townhouses with small courtyards; retirement homes; caravan parks; community garden allotments and many suburban blocks…
Read more: https://themicrogardener.com/garden-design-ideas-small-spaces/
"Properly selecting houseplants for purchase at a garden center or other retailer is essential if you want to take home a good, healthy plant and avoid potential problems. The difficulties you might experience with your house plants could be caused by diseases, insects or cultural practices — the care you give, or don't give, to your plants. Just like people or pets, houseplants occasionally succumb to disease. In the worst case, disease can kill a plant. But many times, if you know what to look for, you can spot warning signs of an outbreak and act to defeat the disease."
It can be pretty heartbreaking when your plants look less than stellar. Sometimes an easy remedy to restore plant health is adding more water or moving to a sunnier spot. If that doesn't work and you've tried many options, it could be a sign of a larger problem. Your plant could have a disease.
To help you quickly diagnose and keep your plants looking fresh, we've compiled a handy guide below of most common plant diseases you can encounter. So the next time you see a weird substance forming on the soil or strange discoloration of leaves, you'll be an expert…
Read more:
"Indoor gardening can be small in scale and done by the average homeowner, or it can be industrial in scale and occur in massive greenhouses. Keep in mind that, whether it takes place indoors or outdoors, all methods of gardening require access to clean water, a source of light, and a way to support plants as they grow. The more you know about your indoor plants and where they come from, the easier it will be to keep them healthy."
Maybe you've tried to grow basil in your kitchen before? And maybe you were lucky to get four leaves — two of which you were actually willing to eat? Trust me, I get it. I didn't always have a green thumb, but now I've literally written the book on indoor gardening.
The good news: Plants don't require a ton to grow (the official list includes light, nutrients, water, and a little bit of love). Here's how to make sure those needs get met.
Why You Should Start an Indoor Garden
There are so many reasons! For starters, it's super easy. (I know, you don't believe me because, well, there are a lot of words in this post. But that's only because I want you to know everything I know!)
It will also make your kitchen look like a lush land of freshness. And you'll feel like a wizard when you serve your family pasta with pesto made from the basil plant you nurtured yourself. Plus, you'll save money at the grocery store…
Read more: https://www.thekitchn.com/what-to-know-about-indoor-gardening-244938
You may be trying to add more trees to your backyard but do not know what to choose. Maybe you are scared of starting a forest as trees tend to grow, and grow, and grow. You could possibly just want some little accent to a deck area or around a pool. Nevertheless, it is important to consider a few things before planting a tree in your garden. To start with, make sure you do your homework to determine how big the tree will become. Here are a few small trees that you may want to grow in your garden.
Maples are members of the Acer (Aceraceae) family, a Latin word which means sharp, in reference to the tree's leaves. Maples include both shrubs and trees which could develop to 150 feet tall. The Paperbark Maple could mature to 30 feet tall with a spread of up to 15 feet. The name "paperbark" refers to the trees paper-like bark. It is a cinnamon brown with a peeling look. The tree's leaves are three to five inches wide. The leaves are green in the summer and are a mix of reds, yellow and orange in the fall. The Paperback Maple grows best in full sun or partial shade.
Ah, the Japanese Maple. So what can we say about this beautiful tree? It's elegant, it's colourful and it's a wonderful addition for any yard. It also comes in various varieties like weeping and upright so it may go almost anywhere. It is just a great small shade tree and at it's most mature it will not grow more than 30 feet tall and wide, and the pretty leaves! Such pretty leaves. The Japanese Maple does best in zones 5-8.
If you're looking for a tree that has something to provide all year round then you have found it in the Washington Hawthorne. In late spring you will definately get lovely white flowers. In the summer you have the texture and colour of dark green leaves and once fall hits, you can expect red and orange leaves to grace its branches. It isn't done then though, as deep into winter you continue to see clusters of red berries against the graying sky. The one downfall is that yes, it has thorns, but that is a small price to pay for all that interest. This tree does best in zones 4-8.
The Eastern Redbud opens spring by having an explosion of pink flowers and it is flexible to a great deal of soils. It is great for yards within zones 4-9 and at full height it's going to only be around 30 feet. What a great way to decorate your yard!
A landscaper is someone that is in charge in putting into actions just what a client envision his/her landscape with creativeness and magnificence. In the prior days, the landscaper used paper and pencil for creating their landscaping plans however currently, with the introduction of the landscaping software, the entire procedure is becoming surprisingly easy. Indeed, modern technology have advanced every factors of everybody's lifestyle including landscaping. However, the landscaper need to be sharp in his idea of the work that he is undertaking. He or she must have a feasible plan that's practical enough.
The first task that the landscape designer needs to carry out is measuring the area of the project that requires to be designed. They need to also analyze the land surface and its characteristics or the terra firma of the project. When this is carried out cautiously, they could come up with a final plan that is appropriate on the area that is both agreed by him and the client. The natural resources are also an important aspect in the landscaping activity thus, it must be studied in the project area. The slope of the land, the elevation, and characteristics of the soil as well as the climate must be evaluated appositely, before commencing the actual process of landscaping. After each and every natural feature is scrutinized, the landscape designer must then start designing the area. They must show various models and layouts that's applicable to the area in order that the client can pick among them.
The landscape designer should divide the whole area into four major sectors i.e. the plant regions, feature, paths and the open areas. The chosen themes and shapes must be then in respect into these sectors. Just when you are thinking of pathways, It isn't always expected to have a solid concrete one but just bear in mind to keep the width and its function. For the plants sector, they should choose trees, shrubs and plants that will satisfy the area type as well as the necessities of the site for irrigation system. After all, there happens to be a software that easily alter the plan if you have overlooked something.
After all of these aspects are considered, he must then estimate the cost of the project and make a deal for any amendments. It must also be clear to each party the estimated period of completion of the complete project. Once you understand this easy guidelines and have obtained the perfect landscape designer for your residence, then everything will go as what you have wanted.
Lawn care is not only a fairly easy task where one can sprinkle some water and it would look fantastic already. It needs special attention from you, in order that your lawn looks its best. Even though lawn care requires hard work, your efforts will surely be paid off once you see the outcomes of your work. However, there are many of mistakes that people usually commit which leads to the cost of maintaining a lawn. To offer you a better idea of what these errors are, read on to learn about the top mistakes regarding lawn care.
Making use of the wrong mowers
Deciding on the right mower can certainly be a challenge. There are many types, brands, and models available for purchase, how could you select the right one? Each can have different features which will meet each individuals needs differently. You need to have your own research so they won't end up in a wrong acquisition. Do not use wrong mower for your lawn.
Using dull blades
Dull blades are often over looked yet it could have a major impact on the look and health of your lawn. Correct this problem and your mowing gets easier while saving you time and energy. What were talking about now is your mower blade being dull as a butter knife.
Running mowers at low speed
Another mistake that homeowners do when mowing their lawns is operating mowers at low speed. When you use gas powered engines, they may use up gas at full speed. For this reason a number of homeowners run their mowers at low speed to lessen gas consumption. However, this can only affect the cutting ability of mowers as there is a particular speed to allow mowers to cut properly. Because of that, you may have to cut the grass again in order to avoid unsightly cuts.
Mowing a wet lawn
A frequent error home owners make is mowing their lawn when its wet. For beginners it's messy, chokes out your mower and takes twice as long to complete mowing. Cutting a lawn that's wet results in gobs of grass, that clump together and develops fungus. Left unchecked, the fungus spreads to other parts of your lawn.
Ignoring maintenance
Be sure the mower you will use is well-maintained. Keep your blades sharp – have them sharpened monthly or at least twice a year. Adjust the mower's deck height to about 3 inches. By no means neglect the deck's bottom as well. If at all possible, after every use, clean out the clippings and debris. This helps maintain the machine's cutting quality and in addition it prevents rusting.
By realizing all these, homeowners can prevent lawn mowing mistakes which can lessen their finances..