"It's not easy for working moms like us to be with our kids all the time. But spending time with them even in watching television can make up for the lost time we had. This kind of bonding time can really strengthen our relationship with our children."
We don't reward our children with television time or take away these privileges for non-compliance with house rules. I have nothing against a reward/punishment system, but taking away screen time feels like punishment for the parents, not the kids. When my kids watch TV, I get much needed downtime to check my own phone without the kids usurping it to take photos, ask Siri to tell them jokes, or chastising me for my lack of visually impressive games. Or at least that's what I thought, until recently.
The illusion of the phone as downtime is a dangerous one for introverts because the assumption is that it really is just you and your phone. The reality is there are a lot of voices entering the scene: emails from work, the black hole of Internet searches, a scroll through political posts on social media, memes, celebrity news, pictures of life events… I hadn't realized just how much noise I was letting into my head until my daughter became very irritated with my lack of engagement while watching one of her shows, The Legend of Korra. ( I'll be honest though, I didn't give it much of a chance past the first episode, featuring a love triangle and Amon, the diabolical anti-bending villain.)
It was a Saturday evening, and all three of us—me, my toddler son, and my daughter—were under the blanket on the sofa. I was off to the side, uploading vitally important photos to Instagram while the kids watched their show. Suddenly, Kavya burst out laughing, and so did Shaiyar even though I don't think he fully understood the joke. Kavya elbowed me in the ribs and said, "Wasn't that so funny?" When she realized I'd missed the moment, her face fell. A few moments later:
Read more: http://www.quietrev.com/how-to-make-screen-time-bonding-time/
"Kids don't often hear much positive feedback from adults, and creating and tending a garden also empowers kids because they hear that they have "done a good job" from other adults. Being responsible for tending a garden also fosters their sense of "nurturing" and helps them learn to care for other living things."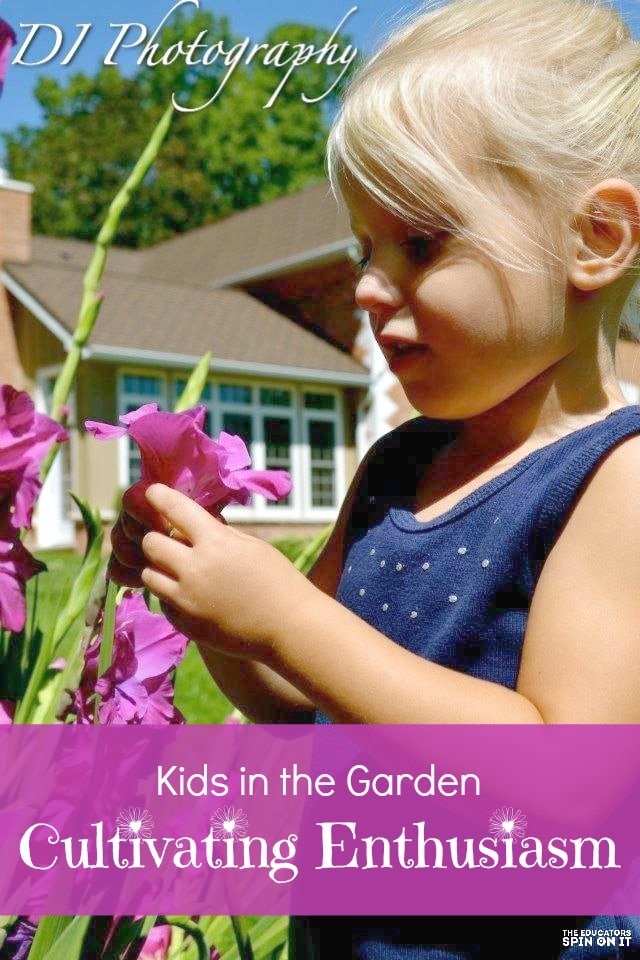 Gardening with kids is messy, educational, and FUN!  As part of our Kids in the Garden; Learning and Growing series, we have expert gardener, Matthew Hiemstra, joining in to share ways to help keep kids excited about gardening for the entire season.  Matthew is also the creator of #gardenconnect, a global gardening project he founded to connect gardeners with a common purpose.  I am excited to participate in his project this year and HOPING some of my plants turn out OK.  There is a lot of pressure when you know others will be watching what you grow!..Read more: https://theeducatorsspinonit.com/getting-kids-excited-about-gardening/
"Looking at the exterior of a property provides you with no clue about what the inside looks like. In the past, a Victorian home could have been filled with Victorian decor, however things have changed. People are mixing styles and you will never tell what the interior of a home appears like as compared to the style of the outside."
Rustic furniture is
special
among other furniture
choices
. This decor
is obviously
unique
with some
variation. Sometimes
it is completely
unique to
any other
piece in the world. A great compliment of rustic furniture
at home
personifies both strength and warmth.
In contrast to
fully processed furniture,
this sort of
furniture is inviting
and possesses
personality.
Regardless of whether you
select
log furniture or furniture
made from
smaller or planned pieces of wood, a rustic
piece of furniture
personifies strength
Rustic furniture has a really unique and appealing aesthetic design. As a result, it isn't really difficult to understand why the style has been popular for so several years. Additionally, as a result of classic, timeless nature of rustic furnishings and decorations, it seems like unlikely that the style will end up unfashionable or unacceptable for a cabin or lodge setting. Interestingly, this sort of furniture has its roots in impoverished areas.
One of the big reasons people are likely to like rustic garden furniture is really because it is typically not made in a factory (or maybe it is, it is made using hand tools one part at a time.) Another feature of it that endears itself to individuals is the fact every little imperfect knot or twist in the wood appears. A number of the types of wood which are often used in building rustic garden furniture are cedar, hickory, cypress, and pine.
If you are picking for best rustic furniture, try to ask the experts what would be the best for you. Everyone knows that rustic furniture may be made from different types of woods which include cedar, hickory, cypress and pine. To understand what the best is, you have to know the kind of wood being used.
You'll also find that people who enjoy the outdoors prefer rustic furniture to any other kind. The truth is it will help you to bring the outdoors inside. However, you have to realize that there are various types of rustic to consider when shopping. One furniture piece could be handmade, while another was factory made, but made to look as though as it were made by hand.
Rustic furniture is the best for individuals who love nature and like being around it all the time. It gives you a feeling as if there are lakes, mountains and valleys outside in which not only makes you feel great but additionally changes your mood in the event you had a bad day at work. It creates a very comfortable, relaxing and cozy environment at your house and makes you spend much of your time in your home only instead of going out to hotels or restaurants.
"Polluted runoff, is one of the fastest-growing sources of pollution. Rivers depend on the land around them  for clean water. In natural areas like forests and meadows, the water soaks into the ground, or it flows into the river."
What is Stormwater Runoff and Why Do We Need to Reduce It?
Stormwater runoff is rainfall that flows over the ground surface. It is created when rain falls on roads, driveways, parking lots, rooftops and other paved surfaces that do not allow water to soak into the ground. Stormwater runoff is the number one cause of stream impairment in urban areas. Where rain falls on paved surfaces, a much greater amount of runoff is generated compared to runoff from the same storm falling over a forested area. These large volumes of water are swiftly carried to our local streams, lakes, wetlands and rivers and can cause flooding and erosion, and wash away important habitat for critters that live in the stream…
"It's easy to be envious of the bright green lawns you see around your neighborhood. To build a strong, healthy lawn it is important not to water too frequently.  It's all about training your lawn to develop a deep root system that will see it through the summer months."
A beautiful lawn is one of the most desired features in gardens all around the world. Here are five useful tips to help you in your hunt for the perfect lawn.
The outdoors season has truly begun and it´s time to enjoy that beautiful lawn of yours. A lawn that will be the pride and joy of the neighbourhood and stay lush and green if cared for properly. To help you with this we´ve assembled a list of important things to have in mind…
Read more: https://www.gardena.com/int/garden-life/garden-magazine/five-easy-tips-for-a-beautiful-lawn/
"Keeping children safe at home can be challenging, especially when they are under 5 years old. Not only do they need constant supervision, but we need to take certain precautions to ensure their safety."
ave you ever left the room "just for a minute" when a candle is burning? Ripped out the battery in a smoke detector that wouldn't stop beeping? No one's perfect. But common mistakes people make have caused countless accidents and injuries — tragedies and ER trips — that are entirely preventable.
Home safety experts want us to change our ways. Here are some of the most important do's and don'ts from the experts that will help keep you — and your family — out of trouble…
Read more: http://www.safebee.com/home/10-home-safety-mistakes-stop-making-now
"There are numerous ways to cover the windows in your home, from vertical blinds, to shutter, curtain, shades and blinds. One common technique is the 'horizontal window blind', which is commonly known as the Venetian blind."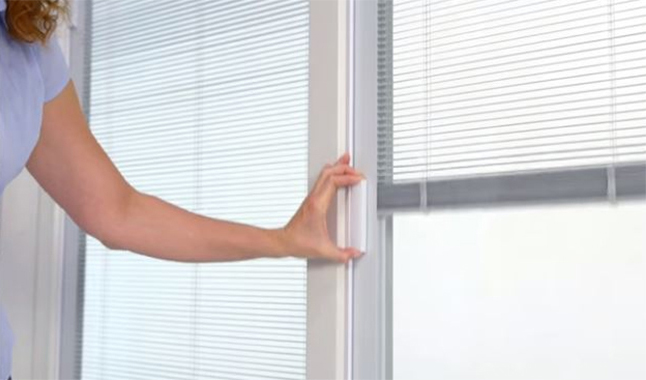 When you choose
the interior décor of your
recently
built home or when
adorning
your own house
, one thing
that must definitely be
determined
is what
to make use of
to cover the windows
if you want
privacy
and need
to keep
the sunlight
from home
.
You have to
choose between
curtains or new generation blinds.. When viewing
long term
benefits, venetian blind
is among the
best option
.
Normally, Venetian blinds are made of several materials which includes aluminum, wood, or some type of plastic. Aluminum Venetians produce a chic, sophisticated, contemporary style whilst providing great durability. Aluminum blinds are available in a wide range of colours and will complement the style of any room.
They give you more control.
There are several typical traits just like light and privacy control in which stayed exactly the same for all of the Venetians regardless of the materials used. Thanks to the adjustable slats, you can easily control the privacy and decide when to enlighten or darken our home. A balcony and a porch are magnificent places to spend warm summer evenings, but most individuals avoid them during the daytime. Summer days can be quite sultry at times, and sometimes very pleasant, so make use of Venetian blinds and regulate how much light by positioning the blinds slats in various angles, cooling down the space at the same time.
These types of blinds are easier to install.
It's simple to set up Venetian blinds as well as any handy person can get the job done. It is however essential to make sure your Venetian blinds are set up properly. If not, you might end up with blinds that become tangled and crooked. The first step would be to make sure that your measurements are perfect. Measure each window individually. You will be surprised at the number of windows which are supposed to be the same size, are not. You can mount Venetian blinds on the inside or the outside of your window frame. In the event the window is particularly small, mounting the blinds externally make the impression of a bigger window.
They are easier to clean.
Many owners find blinds to be low maintenance and simpler to clean. As opposed to fabric blinds, which have to be taken to the cleaners so as to keep them looking their best, venetian blinds could be cleaned using a damp cloth or by way of a feather duster. It is just that easy. A vacuum cleaner can also be used every six weeks to ensure that blinds are kept clean and dust free.
When you wish to provide a real face lift for your residence you will find there's particular role played by the blinds to assist augment the décor of the rooms. Pick one that meets your requirements and budget for you home.
"We've all been there, a bright and lively plant reduced to a pile of wilted leaves overnight.There are  common mistakes you should avoid to keep your dream garden from becoming a nightmare."