Proper maintenance is key to ensuring heating and cooling systems work efficiently. Here are some tips on maintaining the home's system, including important information about duct cleaning.
Duct cleaning has never been shown to actually prevent health problems. Neither do studies conclusively demonstrate that particle (e.g., dust) levels in homes increase because of dirty air ducts. This is because much of the dirt in air ducts adheres to duct surfaces and does not necessarily enter the living space. It is important to keep in mind that dirty air ducts are only one of many possible sources of particles that are present in homes. Pollutants that enter the home both from outdoors and indoor activities such as cooking, cleaning, smoking, or just moving around can cause greater exposure to contaminants than dirty air ducts. Moreover, there is no evidence that a light amount of household dust or other particulate matter in air ducts poses any risk to your health.
You should consider having the air ducts in your home cleaned if:

There is substantial visible mold growth inside hard surface (e.g., sheet metal) ducts or on other components of your heating and cooling system. There are several important points to understand concerning mold detection in heating and cooling systems:
Many sections of your heating and cooling system may not be accessible for a visible inspection, so ask the service provider to show you any mold they say exists.
You should be aware that although a substance may look like mold, a positive determination of whether it is mold or not can be made only by an expert and may require laboratory analysis for final confirmation. For about $50, some microbiology laboratories can tell you whether a sample sent to them on a clear strip of sticky household tape is mold or simply a substance that resembles it.
If you have insulated air ducts and the insulation gets wet or moldy it cannot be effectively cleaned and should be removed and replaced.
If the conditions causing the mold growth in the first place are not corrected, mold growth will recur.

Ducts are infested with vermin, e.g. (rodents or insects).

Ducts are clogged with excessive amounts of dust and debris and/or particles are actually released into the home from your supply registers.
If any of the conditions identified above exists, it usually suggests one or more underlying causes. Prior to any cleaning, retrofitting, or replacing of your ducts, the cause or causes must be corrected or else the problem will likely recur.
Some research suggests that cleaning heating and cooling system components (e.g., cooling coils, fans and heat exchangers) may improve the efficiency of your system, resulting in a longer operating life, as well as some energy and maintenance cost savings. However, little evidence exists that cleaning only the ducts will improve the efficiency of the system.
You may consider having your air ducts cleaned simply because it seems logical that air ducts will get dirty over time and should be occasionally cleaned. Provided that the cleaning is done properly, no evidence suggests that such cleaning would be detrimental. EPA does not recommend that the air ducts be cleaned routinely, but only as needed. EPA does, however, recommend that if you have a fuel burning furnace, stove or fireplace, they be inspected for proper functioning and serviced before each heating season to protect against carbon monoxide poisoning.
If you do decide to have your air ducts cleaned, take the same consumer precautions you normally would in assessing the service provider's competence and reliability.
Air duct cleaning service providers may tell you that they need to apply chemical biocide to the inside of your ducts as a means to kill bacteria (germs) and fungi (mold) and prevent future biological growth. They may also propose the application of a "sealant" to prevent dust and dirt particles from being released into the air or to seal air leaks. You should fully understand the pros and cons of permitting application of chemical biocides or sealants. While the targeted use of chemical biocides and sealants may be appropriate under specific …
Read more: https://www.epa.gov/indoor-air-quality-iaq/should-you-have-air-ducts-your-home-cleaned
 Whilst you may not live in your garden shed, you will use it to store important tools and outdoor machinery. Investing wisely in your shed, whether you choose the shiplap style or the tongue and groove style, has its own benefits including the price, is the best protection you can give your outdoor tools.
1. Wooden, metal or plastic shed?
Wooden sheds are made from softwoods – usually pine (sometimes referred to as redwood or red deal) or spruce (white deal). A few are larch or Douglas fir and, in theory, these should be slightly more resistant to rot. Most rot-resistant of all are cedar sheds, but these are almost twice the price of pine ones. Most sheds sold in the UK are made from wood, but there are other options. Metal sheds won't rot or burn down, but they aren't exactly pretty and can be tricky to assemble. Also, condensation tends to drip from the roof of these, limiting what you can store inside. Some have sliding doors, which won't blow shut when you're struggling to bring in bulky items. Plastic sheds are relatively maintenance-free, and usually fit together easily. Taking them apart when moving house should also be straightforward. However, their looks may not appeal to all. Whatever type of shed you decide on, be sure to check out the best and worst shed brands before you buy.
2. Shed size
If you have space, we'd recommend you opt for a shed measuring at least 6ft x 8ft. This size has double the floor area of a 6ft x 4ft shed, and room for a work bench along one side. If the shed is to go in a very confined space, make sure you know its precise dimensions. The size quoted by the supplier may not include the roof overhang.
3. Sturdiness
With time, a flimsy shed is likely to develop a sagging roof, distorted sides and a door that won't shut properly. Check for sturdiness by …
Read more: http://www.which.co.uk/reviews/sheds/article/how-to-buy-the-best-shed/top-five-shed-buying-tips
The EPDM (ethylene propylene diene monomer) roofing material is one of the most popular choice of roofing material for those who are thinking of getting a flat roof for their house. If you are wondering how this is installed, check out the procedure below.
The following illustrations describe how EPDM rubber can be used to waterproof a simple shed roof with three sides open and a fourth side intersecting a wall. Although the procedures show the rubber fully adhered to the roof surface, when the rubber is to be covered with materials weighing at least five pounds per square foot such as floating wood decks, concrete pavers, gravel, or soil, it is only necessary to adhere the first few feet in from the edges, up the walls, and over the edges.
For safe delivery, we supply all rubber roof sheets folded and boxed. Since the rubber weighs about one-third of a pound per square foot, sheets up to 500 square feet can be carried by two people, but larger sheets can be quite heavy and difficult to manage. One solution is to rent a light-duty type crane (the type used to install commercial signs are relatively inexpensive). When using a crane, make certain the spot where the rubber is set down can handle the weight!
STEP 1:  Using a pencil, mark the desired
rubber perimeter on the wall and roof edges.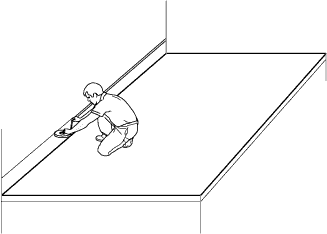 STEP 2:  Apply Termination Tape to the wall just
below the line. Do not remove the protective paper.
STEP 3:  Apply Termination Tape to the roof edges just
above the lines. Do not remove the protective paper
Read more: http://www.conservationtechnology.com/waterproofing_epdm_basic_procedure.html
Far from the rigid stalks that spring to mind when you think of bamboo, bamboo fabric is certainly even softer than cotton, reaching almost silk-like levels of softness. Few people know but since individuals are careful in picking particular products for their skin; care is also necessary while choosing the towel you purchase for your own use. Bamboo towels would definitely be a good choice to use. It is no wonder why these kinds of towels are increasing in popularity nowadays.
Bamboo towels are a wonderful and eco-friendly option to cotton towels. 100% bamboo fiber towels will be absorbent, plush, and soft. If you are striving for a green life then owning a set of bamboo towels is a superb way to extend your environmental consciousness into your bathroom, particularly if you purchase organic bamboo towels, or unbleached bamboo towels. They supply an eco-friendly alternative to the standard cotton towels
• Natural Defense
Bamboo contains natural anti-bacterial and anti- fungal effect. The result remains intact even if they are processed. Therefore, towels made from bamboo help to guard against bacterial and fungal infections. Their absorbency power is greater than cotton towels. The more you use them, thicker it becomes.
• Skin care
Skin reaction and allergic conditions of the skins are a very common condition for everyone. Virtually every person attempts to adopt particular safety measures to prevent these skin conditions from developing. Research has shown that bamboo is that they are naturally hypo-allergenic and very friendly not just for the surroundings but also for the skin too.
• Durability And Maintenance
Unlike towels created from other materials, bamboo bath towels don't have to be replaced often. Their use equals to the money invested. Even with repeated washing, their natural defense quality remains intact as does the fabric. Always wash them in cold water or war water and don't ever apply bleach or fabric softener. They must be washed gently if using machines.
• Bio Degradable
Bamboo towels are also a great way to "go green" since each towel is entirely biodegradable and don't have any harsh chemicals which will negatively impact the environment. It is a resource that may be renewed again and again which is great.
Cost-efficient, time-saving, and eco-friendly, bamboo towels are the ideal option for anyone in the market for highly absorbent, quick-drying towels. You are able to feel great knowing you are helping the environment and your skin is sure to thank you.
Are you a free soul who loves to innovate, explore, create and recreate? If that's the case then you must be a bohemian who lives life unconditionally and whose personal style greatly reflects in his or her home decor. Bohemian is not a trend, it is rather a state of mind.
Creating a boho chic living room means creating an absolutely different and your personalized atmosphere. Actually, the best feature of this style is that you can use any art pieces, your own works and mix colors ad you wish. Bohemian style often resembles some cool Eastern interiors – for example,Moroccan, so enjoy bright colors and patterns if you like them. If you are looking for something calmer, make a white bohemian interior – it's easy and looks very exquisite. Wood, fur, different fabrics, leather and plants – enjoy the variety of materials you may use. Below you'll find different boho décor ideas – in many colors and personalized in various ways, get inspired!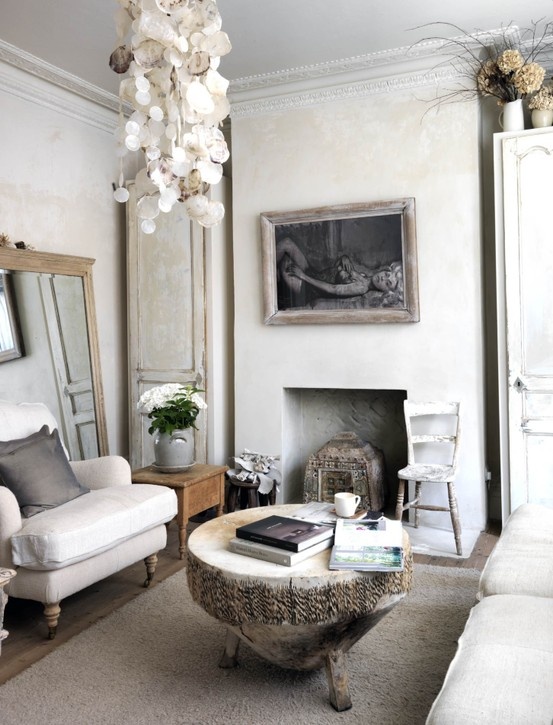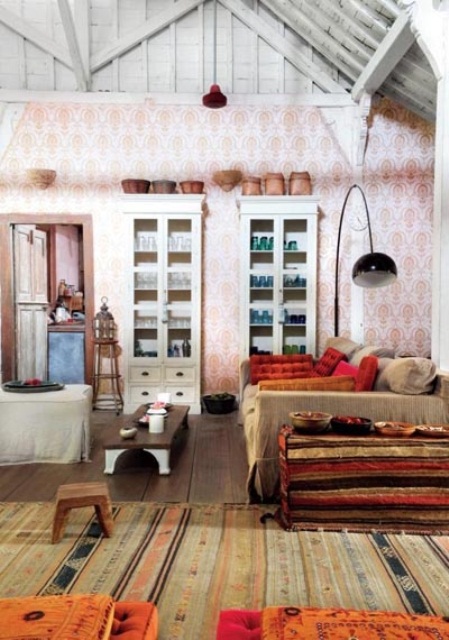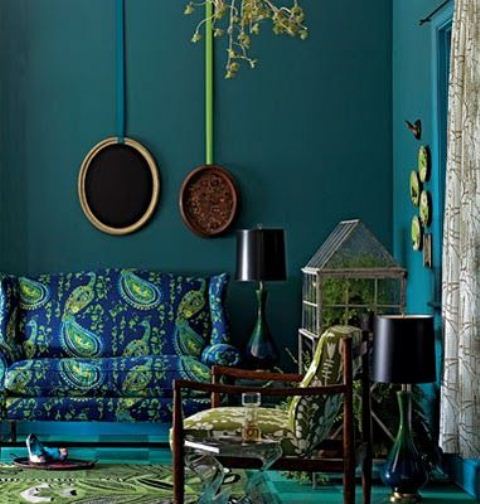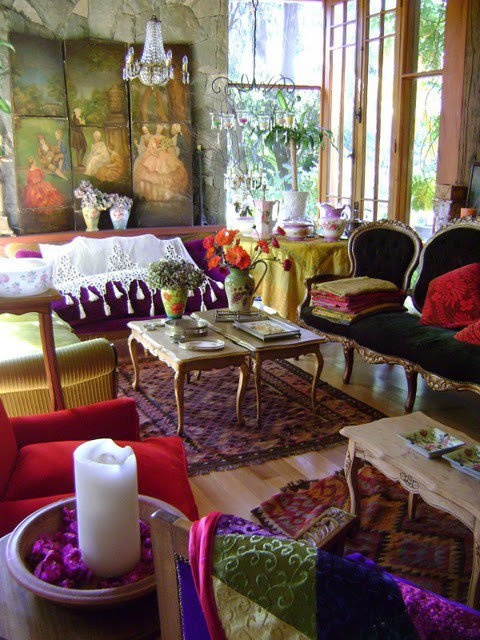 Your home is most likely your biggest investment. If you are caring for your lawn, paint and appliances, that is great. However, are you making roof cleaning a part of your home care plan? Have you considered soft washing for your roof?
Over the last several years, the exterior cleaning industry has adopted a relatively new practice for removing organic and atmospherical debris from vinyl, brick, stucco and almost any other surface.
Since the invention of the high pressure pump system we all know as "the pressure washer", the standard practice has been to spray a concentrated stream of water at a given surface to remove contaminants and restore the surface to its original condition. 
This method does work sometimes, however it is VERY labor intensive and requires the operator of the pressure washer to be close to the surface being cleaned. To put that statement into perspective let's use a common 2 story brick and vinyl siding house as an example. The lower sections of the home can be easily cleaned with high pressure spray. Even the gutters can be pressure washed by using wand extensions, but what about the peaks on either end of the house or the rear gutter, which is 25' from the ground? To finish the job completely, ladders or scaffolding would have to be used to reach the higher areas of the residence.
Accessing the high areas is only one drawback to the "high pressure" approach to house washing. Water alone, no matter how high the pressure is, sometimes is not enough to remove stains that are commonly found on the exterior of a house. Discolored trim, siding, gutters and window frames may not come clean with high pressure water alone.
Another drawback to house washing with the "high pressure" method is the risk of damaging the surface being cleaned. ANY building material can be damaged if too much pressure is used.
Now that you are familiar with the process of cleaning with high pressure, let's take a look at the process and benefits of cleaning with the "SOFT WASH" method.
Soft washing is the process of applying cleaning detergents at low pressure and rinsing the solution and any contaminants off the surface with a low pressure stream of clean water.
Typically, a cleaning solution for residential house washing will include Sodium Hypochlorite (bleach) and a surfactant or foaming agent. Sodium Hypochlorite is very safe and effective when used properly. It is used in the treatment of drinking water, to disinfect swimming pools and many other sanitary 
applications.
By the time the cleaning solution is mixed with water and applied to the surface of the house, the bleach content is just a tad more than a swimming pools normal operating level.
When the foamy mixture is applied to the exterior of the home, the bleach dissolves any mold, mildew or algae. Dust, dirt, spider webs, and other debris are suspended in this foamy mixture which allows the debris to be rinsed away easily with a low pressure water stream.
When soft washing a home, the water stream should always be weak enough to place your hand directly in front of the spray nozzle without causing any …
Read more: http://prowashnashville.com/soft-washing/
Asian inspired interior decor is a popular choice for many homeowners, as its simplicity and elegance have the power to transform a home into a calming, peaceful and visually pleasing paradise. Bring this kind of touch to your homes.
Being Asian gives us an excuse to show off a list like this one. If you research the internet about Asian-anything, especially stuff about houses and materials, you will be seeing a lot of woodwork – bamboos and a whole lot of that stuff. The list we have today about the 15 Glamorous Asian Kitchens will showcase a lot of the woodwork we are talking about in a more modern or at least contemporary approach to each one.
The 15 Glamorous Asian Kitchens is a list of beautiful kitchen designs that are totally viable in any home, so long as the resources are available to you. In more countries, western homes are now adapting this design because aside from being really pretty, it's makes one space homier and rather comfortable. Check out the list for you to discover what we are talking about.
Achtenberg Residence
John Lum Architecture, Inc.
The light colors used on the walls and the cabinets in this kitchen made it classy and really timely. The darker colored island and stools complement well with the said color combination.
Asian Style Kitchen
Gaspar's
We love the details evident in the cabinet doors. Won't you agree? Note the lovely and interesting island counter, pretty awesome right?
Empty Nesters Asian Kitchen
K Marshall Design
The first thing that might interest you in this kitchen is the window blinds. It looks swelling with the cabinets and the flooring plus it looks rather organic and really beautiful.
See more: http://homedesignlover.com/kitchen-designs/asian-kitchens/
"The air filter units play a vital role of improving air quality where they trap dust particles and allergens thus preventing them from gaining access into the house. For the units to continue working efficiently you need to take good care of them."
Proper HVAC filtration is at the heart of indoor air quality and provides an important service in keeping indoor environments clean and free from the dust and particulates that may reduce product yields or create other risks. Filters will only do their job and perform as specified, however, when they are maintained correctly.
Proper filter maintenance is crucial to keeping HVAC ductwork clean. If dirt accumulates in the ductwork, and if the relative humidity reaches the dew point (so that condensation occurs), then bacteria and mold may grow. This is especially the case in HVAC systems with acoustical duct liners, which are frequently used in air handler fan housings and supply ducts to reduce sound transmission and provide thermal insulation.
For all of these reasons and more, it is crucial to establish the appropriate filter change-out frequency. However, filters should be changed immediately if they become wet, microbial growth on the filter media is visible, or when filters collapse or become damaged to the extent that air bypasses the media.
FILTER INSTALLATION
After specifying a filter media and selecting a filter, it's important to pay close attention to proper filter installation. The goal is to avoid bypass air, which causes contamination in housings, coils, fans, and ducts. Do this by making sure that all the air in the system goes through the filter. To avoid problems later on, consider these installation tips:
Check for filter media damage such as rips or holes and replace damaged filters.
Make sure media is sealed in the frame to avoid bypass air.
Install the filter according to the airflow direction indicated on the frame.
Ensure that the filter fasteners are in place and correctly installed, especially if filters are serviced from the downstream side.
Check to ensure that the bank of filter frames is rigid and well reinforced to avoid collapse.
Caulk any cracks between filter frames or …
Read more: http://www.achrnews.com/articles/103657-a-guide-to-understanding-hvac-filter-maintenance
"Often times, we do have a lot of presumptions that lead us a pretty expensive dilemma. This is very true when you are remodeling a house. It is very important to take every measure with regards to dealing with house remodeling."
When Kelly Whalen demolished her built-in bookshelves as part of a living room DIY, she found it gave the room some much-needed space. Unfortunately, she also found a hidden subfloor made from asbestos(!) tiles. She hadn't budgeted for a new subfloor — or for the removal of a toxic substance. Yikes.
And there were more surprises. "When we pulled up the tiling, we found we also had to pull out two layers of wall paneling just to get to the edges of the room," says the Exton, Penn., native. The paneling fix led to a need for new insulation and drywall. What started as a small project quickly ballooned — and so did Whalen's expenses.
Almost four out of 10 homeowners go over budget when doing a remodel, according to a 2014 report from home improvement site Houzz. Another stat that'll make you think: Only one in five comes in under budget. Protect your bottom line with these five tips:
1.  Reconsider DIY
DIY is cheaper, right? Not necessarily, says Philadelphia-based interior architecture and design expert Glenna Stone. Depending on the project, amateurs beware.
"If you don't have the expertise, you could end up paying between 10% and 40% more," Stone says.
Why? While your DIY labor is technically free, your lack of know-how can be costly.
And then there's hiring and scheduling. A task like moving a wall could mean hiring an engineer and an architect, not to mention coordinating permits. A general contractor knows who'll do the best work for the best price, and they'll know when to schedule them to avoid wasting dollars on inefficient use of time.
"If the plumber comes out before you're ready for him, they'll charge you for that visit, and then to come out again," says Stone.
Finally, a contractor is more likely to get it  …
Read more: https://www.houselogic.com/remodel/remodeling-tips-advice/home-renovations-on-a-budget/?site_ref=spotlight
"Awnings are the greatest items to use when you are attempting to keep your patio or back porch cooled down. A lot of us take pleasure in spending our time outside eating barbecue meals or simply enjoying a great book. But to some of us the heat can get to us and force us indoors on even the most beautiful days. Merely because you'll want to offer cover and protection to some parts of your house does not imply you're detracting from the look or design of your home. Practical can be beautiful."

Aside from being fixtures which add style to your home, awnings help you take pleasure in the outdoors because they protect you from wind, sunlight and other elements of the weather. Outdoor awnings like a garden awning are seen installed in gardens, backyards and patios. Awnings just like these make it easy for you and your family to assemble and enjoy the scenery and the fresh cool air of the outdoors without having to worry too much regarding the weather's excesses.
As you look for an outdoor awning, you will find a lot of types of fabric. One of the most popular features related to awning fabric is it being waterproof. Obviously, various other important features include durability, fade resistant, strength, and even a thicker type of pigmentation. Then, some types of awning fabric are coated with acrylic, which is an excellent option for blocking UV degradation. Just as with everything else you get, particularly something exposed to outdoor elements, you'd like the best.
Having these kinds of awnings will benefit you and your family in more ways than one. It could function as an extension of your home. This supplies more space to entertain visitors or for family activities and bonding. Establishing a table and chairs underneath it makes an outdoor dinner even more special, and weekend barbecues and picnics now become more enjoyable. Whether you're playing games with family or friends or just having some quiet time reading a book by yourself becomes better with garden awnings.
Nowadays, individuals are not only trying to find products with great functionality, but also with a lot of variations, for them to select the one they love, which includes awnings. Luckily, today there are so many variations available for sale. Everyone can find which type of outdoor awning they love, depending on shape, dimension, structure, length, design etc. Selecting the right one, everyone can now have not just a great functional outdoor awning, but in addition a more personalized one which, of course, increases the value of their home. Many awnings can be in a fixed position, as a car port or a free-standing structure; or, a retractable type that can be closed and opened by either manual or motorized means. The retractable type of awnings are generally placed where they extend from the wall or underneath the roof line, and extend out over the patio or deck area providing shade to the entire area.
Whatever outdoor awning you choose, there is no doubt that you will find something to match your house and your style. Far from being the rusty eyesores of the past, outdoor awnings can now be a stylish addition to any property.