"Want a stylish way to pay homage to your favorite travel destinations or the places you've lived? Apply maps to home accents, such as side tables or shadow boxes. Any atlas pages or city or state maps will do—and their pastel hues inspire a coordinating color scheme. Don't have a map stash? Find fun vintage options online or at antiques shops. Think of it as decorating in the right direction."
My family is currently contemplating a move to a new house. With the addition of a newbaby last year it's no surprise the family dynamic, as well as our household needs, changed. With a new home and older kids also comes new decor. The kids have their own plans. My older daughter wants a chandelier hanging in her room while my son has a different vision. As he puts it, "Mom, I just want maps in my new room." I suppose a ten-year-old is on the verge of outgrowing all kid-themed things as he looks ahead to junior high and beyond. Therefore, ask and you shall receive.
Maps International, an online map store, recently reached out to share their impressive map selection. A quick glance at the company website revealed custom wall maps, art maps for the home, political wall maps, world map posters, framed wall maps, regional maps, magnetic maps, children's maps, and more. I ended up with a beautiful laminated personalized world map: The Blair Family's Travels. Personalized maps start at $59. We plan to frame it and pin all of our family travels (as the personalization implies) and hang it in our family loft. If you order, I suggest you get it laminated and framed via Maps International. It will save you the hassle of having to do it yourself. There's something really fun about tracking our family's travels. While I do have a pinned map labeled The Vacation Gals, we don't have a family map so the kids are super excited and were actually arguing over it. Maybe I'll get them each their own.
Read more: http://thevacationgals.com/maps-international-home-decorating/
"Wood shingles are called wood shake, and this type of roof dates back for generations in the past and comes complete with an old world type of charm that may only come with a wooden roof. As wood is a natural substance it is easy to acquire and manufacture. It enables your roof to breathe that make it a fantastic choice particularly in some warmer climates. Yet, in addition, it has got some drawbacks, therefore you should study whether it is ideal for your home."
A wood shingle, also referred to as a wood shake, is surely an substitute for a traditional asphalt single. It is normally utilized in a residential roofing project because it has a natural look. Wood shingles have distinct widths, colors, thicknesses, and cuts, producing a unique roof loaded with character. There are lots of good reasons to get a wood shake roof on a house, but there are also some cons off that you just should be aware.
Drawbacks of Wood Shingles
On the negative side, wood is highly flammable so some wood roof products are harder to get past inspectors to pass code, especially in areas susceptible to forest fires or dry air. Certainly, new technologies are making wood shingles and shakes that are already treated with a fire retardant substance however these can still call for a second or 3rd application through the entire lifetime of the roof, meaning more maintenance for the home owner.
Though shingles and shakes are available in several grades, you should be sure to specify that you want "Blue Label" shakes for your roof structure. The finest shakes easily available are straight-grained heartwood because they are made from the most long-lasting and sap-free part of the tree. It is critical if you reside in a humid climate, to deal with your shingles with the fungicide after a year. Additionally it is best if you apply a clear wood preservative and fungicide.
Benefits of Wood Shingles
Wooden roofs can repel water, they aren't insect friendly and they give a lot of character to a house. The shakes are usually obtained from the heartwood of the tree, which means they'll be more powerful plus more long lasting than if newer wood was utilized. A roof covering like this could last up to twenty five years and is an excellent insulator against the elements. Wood is a natural substance so it allows your home to 'breathe' and keeps the air circulating superior to other roofing substances do.
As a counter to not being recyclable, these types of shingles are manufactured from natural materials, most made from renewable varieties of trees. In the event the wood is sealed, it's not as prone to weather-related deterioration. This enables the roofing to pass through sun, rain, snow, and wind for a longer period without the need to get replaced.
Cedar shingles are a well-liked kind of wood shingles and are one of many oldest roofing materials. As they age, their finish takes on a soft silver or gray hue. They withstand strong winds, storms, hurricanes, and impact from debris. A house with a cedar shingle roof has charm, which may cause property value to improve.
"Thinking about how to expel miss from your rooftop? This article has been made to share the different approaches to eliminate moss on shingle rooftops. Not just does this article share the techniques to expel moss, yet it likewise offers you some assistance with understanding the issues that emerge from a mossy rooftop, how to keep an overgrown rooftop, and overall gives you a better understanding in order to properly deal with moss on rooftops."
What causes moss to grow on a roof and what's the best way to get rid of it? -B.V.
 Moss thrives in a damp, shady environment. For this reason it often occurs on the north side of a roof—since it receives the least amount of sun—or under overhanging trees that provide shade. Over time it can cause roofing to degrade.
You can physically remove moss from your roof with a long handled scrub brush if you're careful not to overdo it. While a pressure washer can be used, the powerful jet of water could damage asphalt shingles. With either method, work down the roof to keep from lifting and breaking shingles.
There are also several chemicals on the market specifically made to kill moss. Diluted bleach will work as well, though the runoff can damage plants. Be sure to wear rubber gloves, protective clothing, and eye protection when working with chemicals.
To prevent moss from returning, cut back any limbs that overhang the roof, or install strips of copper or zinc along the ridge. Since the treatment for moss is similar to that for algae stains, refer to our article on How to Remove and Prevent Algae Stains on Asphalt Shingle Roofs for more details.
Read more: http://www.todayshomeowner.com/how-to-remove-moss-from-a-roof/
"Many people are under the impression that when their roof shows stains, wear and tear, and discoloring, that the only thing they are able to do is replace the roof. What people may benefit from cleaning their roof of stains is a new appearance for their house. Businesses that are experts in this service furthermore are experts in cleaning other exterior areas of the house. This includes pressure washing the entire house, exterior window cleaning, brick stain removal, and pressure washing walkways and driveways."
You clean the interior of your property and once a year you pressure wash the outside of your house. Roof cleaning is yet another chore for property owners to do and appropriately so. The roof is a protective blanket on your property and without it everything inside the home would probably get wet and damaged and you would be cold in the winter and hot during the summer time. The outside of your property would undergo damage to the structure for the reason that rain and other components of weather would be able to reach the structure. Replacement isn't the only option to rid ugly black stains, lichen or even moss in the roof. Roofs shingles could be cleaned using various ways.
There are many approaches to clean the roof shingle but the most common and economical methods are the chlorine solution method and pressure washing method. In chlorine solution method, they mix chlorine beach in high levels along with other chemicals like trisodium phosphates (TSP), which is an inorganic substance that's highly soluble in water and formulated for heavy-duty cleaning. In pressure washing, this is when a high-pressure washer is used to clean your roof and may be performed with eco-friendly products or the chlorine bleach method. Pressure cleaning has the benefit of not demanding chemicals, that gets rid of some of the cost – in addition to landscaping and chemical exposure issues. Numerous professional roof cleaners utilize this method.
An effective program of preventative maintenance would eliminate the need for future cleaning and the risk of damage that comes along with it. Because when the roof is repeatedly undergo high pressure or harsh chemicals, the aging of the roof structure is substantially increased. With repeated cleaning, tiles are more likely to shift, slip, or break and asphalt shingles may become brittle and crack. During these moments, there is a greater probability of tearing the roof membrane merely by walking on the roof. programs should be carried out together with neighbors whenever possible and many can be applied without a need for walking on the roof.
Roof cleaning could be a very dangerous work for a novice homeowner and is not a job which should not be completed by anyone but an experienced roof cleaning company, who not merely possess the knowledge to perform such work but also gain access to all the respective equipment needed for such a project such as: ladders, ropes, and safety harnesses etc. If you attempt roof cleaning yourself, it is crucial that that you do not do additionally damage to the roof by poking or sweeping way too hard.
"White bedroom furniture can perk up any room no matter how gloomy it is. The white color is going to reflect off of any light that is contained in the room to provide a glow to the bedroom. The any white furniture that you just put in your room will definitely improve the rest of the colors that happen to be present in the room also. Not only is white bedroom furniture beneficial in making it possible to relax but it's also great and allowing you to feel awake."
Colours can add a unique and creative touch to every bedroom. But how about using white bedroom furniture? This color is exquisite and sophisticated and possesses various other advantages too. Have a look at this option in greater detail.Why you need to choose it?
White bedroom furniture can brighten up any kind of room no matter how gloomy it is. The white color will reflect off of any light that's within the room to provide a glow to the bedroom. The any white furniture that you just put in your room will certainly enhance the rest of the colors that are within the room also. White furniture is also refreshing! Not merely is white bedroom furniture valuable in allowing you to relax but it's also great and allowing you to feel awake. When you first open your eyes and look round the room, your new bright furniture will help you to feel refreshed.
Some may back off in taking into consideration white furniture because imperfections are obvious, this may not be true for bedroom furniture. White furniture is great for master bedroom. Since this area just isn't high traffic, dirts and damages are avoided. Though it might take a little extra care, these furniture are definitely worth it.
What style to pick?
White bedroom furniture has been extremely popular through the ages so there are many style options to select from. If you would like opt for something truly classic, you can consider Colonial style items. They are solid yet wonderful and combine classic elements with exotic ones fantastically.
Shabby chic style is attained by combining variations and colours of furniture that oddly complement the other person. White bedroom furniture looks impressive against light blue and light green furnishings that have an undercoat of white and have been lightly sanded and distressed to look 'shabby'.
Contemporary white bedroom furniture is the best option for those who lead a modern lifestyle. It is in line with the principles of minimalism and features with simple, smooth and sleek lines. There aren't any ornamentations. The beauty, elegance and cosiness come from the shapes inspired by geometry, architecture, modern inventions and the natural world.
What about materials?
Wood will be the first option that comes to mind when contemplating white bedroom furniture. But, it is not the only option available. Metal beds painted in white have made a comeback in recent years. They have a classic and romantic appeal that can literally take you to another world once you go into the room. If comfort will be the key when selecting a bed, you can look at upholstered models. They are fairly tall and will offer you a great rest. Leather beds are an extravagantly attractive choice you should certainly take into consideration when choosing white bedroom furniture.

"Leather's look and feel has been prized for centuries, but leather does have environmental enemies that can greatly shorten its useful life from decades to mere years. Chief among these enemies is the sun. However, there are things you can do to protect your fine leather couch and other furniture. The surest way to protect a leather couch and other leather-upholstered furniture from sun damage is to put the furniture in a spot that is out of direct sunlight."
Unfortunately, sun and leather don't usually mix well. Too much sunlight will do one of two things (and possibly both) to leather furniture and other upholstery– fading and drying.
Fading is commonly seen in semi-aniline andaniline leathers, but is a little rarer in fully-finished leathers that have a protective top coat. It's one of the most common problems we see, and if you put leather furniture next to a window that gets some serious sunlight, you can start to see fading in as little as 4 to 6 months.
Drying, on the other hand, is something the sun will do to almost any kind of leather – fully-finished or not. The heat of sunlight causes the moisture in the leather's natural oils to slowly evaporate, and eventually, it will dry, stiffen and crack.
These are both common problems, and no, you don't have to live with the shades drawn 24/7. There are a few highly effective ways to fight both types of sun damage – it just takes a little preventative maintenance.
How do I prevent sun damage to my leather?
Prevent Drying
The best way to prevent drying in fully finished, semi-aniline and aniline leathers (except Nubuck) is by cleaning and protecting them 3 to 4 times a year.  Here is a quick tutorial on cleaning and protecting leather.
Read more: http://www.fibrenew.com/blog/tips-to-avoid-sun-damaged-leather/
"A highly qualified and certified roofing professional can take the burden out of your roof repairs or replacement. Roofs are complex structures, at times featuring many layers, and they require specialized knowledge and equipment. Define your local choices in line with the type of work that you need and ask friends and family should they have any sort of tips. No matter whether it's all about repair and inspection, roofing jobs must be left to professionals. Leaving your loved ones from a non-certified roofer will haunt you in the future."

"A Restoration is often a fantastic way to minimize the possibility of leaks and ought to extend the life of your roof by 15 to 20 years. A restoration will also handle all of the issues stated above and provide you with existing roof a dramatic face lift. With the growth of new technology in terms of paints and coating the standard of products has improved substantially over the past five years."

Heavy snow, ice build-ups, torrential rains, as well as winds not merely loosen shingles but also take a heavy toll on other roof components. These roof components degrade in time when exposed to other elements. As a result, leaky roofs become one of the leading trouble for homeowners. And also as roofs age, the possibilities of a leak only increases.
Mentioned below are the top 3 causes your roof may be leaking.
1. Flashing – It is a thin strip of metal that is utilized to hide the seam on the roof is called a flashing. Quite often, the leaks begin when there the flashing is corroded or broken. At the points of penetration of the vents and flues, flashing is present. Bad flashings are usually the cause of a roof leak. When possible, examine flashings and the chimney area for any kind of signs of an issue. Moreover, check any points at which an antenna or satellite dish connects in the home.
2. Weather Exposure – Your homes roof gets no break from the elements, it really is on duty protecting your house. 24-7 and for all four seasons your roof sits. Roofing paper could be dried out in sun. The sun could also lead to the tar to running and sagging, all these effects all deteriorate your roof. It could continue to crack and split as it gets more brittle. Furthermore, the windblown rain could lead to critical issues. Angled rain gets pushed under your roof coverings causing water to get where you wouldn't like it.
3. Restoration and Maintenance – A simple strategy to protect your roof and home from leaks is to have it restored. Roof Restoration can easily add another 15-20 years of life to your roof and provides your home a brand new sparkle.
The bottom line is that consistent, routine maintenance and roof repair is very economical in comparison to big fixes. Keeping up with maintenance of your roof can stop leaks. This maintenance work ought to be done correctly and to a high standard. Use a reputable roofer to complete quality work for you. Rest easy realizing you have made good decisions about your roof work and you won't have leaks for a long time to come. If you're not maintaining your roof routinely then might you soon face problem of leakage. Roof repair is the best option to keep your home secure from the leakage and do not attempt to fix complicated leakages all on your own. Likewise constant care of roof is less expensive than major repair.

"Have we convinced you to clear off your countertops? If you read our post last week, you know that keeping countertops reserved exclusively for prep is a secret to living large in a small kitchen. But it does require some smart planning, starting with where to put everything you've moved off the countertop, and expanding your prep space even further."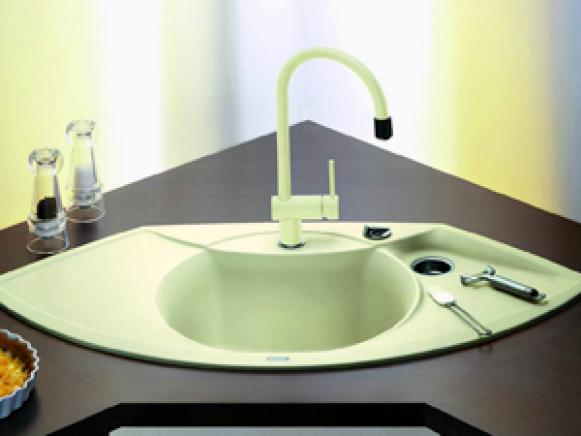 While some might argue with the adage that you can never be too rich or too thin, who could ever have too much counter space? "No matter how big the kitchen, people always want more," says Deb Lillard, the principle of Space to Share organization consultants in Philadelphia.
When you haven't built yet or are diving into a remodel, there are all kinds of nifty ways to extend the available counter space, like the Blancocosmo 5 S Circular Sink, which tucks into the corner of the counter and leaves one long, uninterrupted cutting surface open where the sink ordinarily takes up space.
But if you have a pre-existing lack of elbow room for food prep and no remodel in sight? That's when you look into products that add the equivalent of new counter space, and there are a lot of options out there.
Before you type in your credit card number, though, Lillard recommends making sure the problem is too little counter space, not too much junk on the counter. "You can gain at least a square foot of counter space just by getting the paper work out of the kitchen," she says.
"And you should only keep small appliances on the counter if you use them every day. The stuff you use once a week goes in the cabinets. The things you use once a year go in storage, like the punch bowl. And the things you haven't used in a year? Have a yard sale or donate them to Goodwill."